Applies to: WebFront 4
The initial release of WebFront 4 does not contain equivalent functionality as the Silverlight version when it comes to form customizations. We are working on implementing this and are targeting Summer'17. Until then, all property extensions will still be accessible through the Extension tab (see picture below).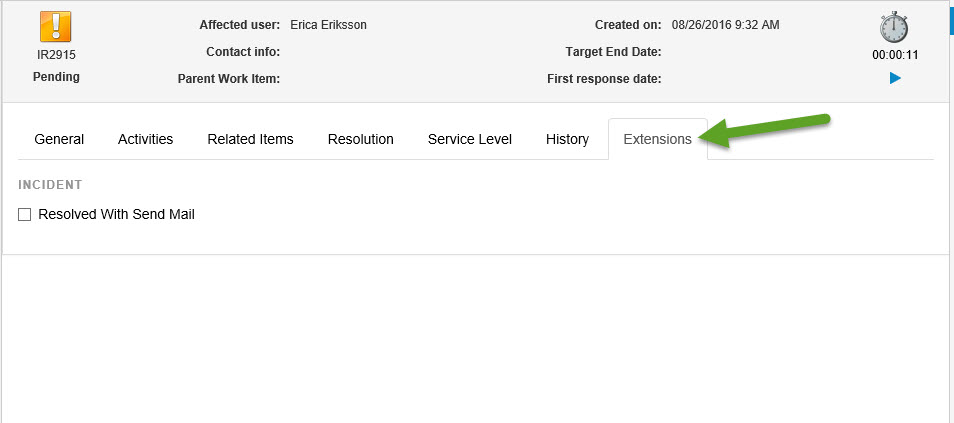 Even if we will be reaching full functionality by Summer'17, you can expect us to release increments of form customization functionality continuously from today until reaching full functionality.