Service Manager Web Console for Analysts
Manage your daily work in Microsoft System Center Service Manager™ via a web browser using WebFront for Service Manager with the option to enable Computer Telephony Integration.
Gridpro is a Microsoft Certified Partner and Enterprise Cloud Alliance Member. We deliver products that enhance the experience of IT Service Operations in Microsoft Clouds, improving user satisfaction and IT value.
Overview
Optimized for the web
Well-known interface
Supports form customization
Available in all 23 languages supported by Service Manager
Full workspace of work items and configuration items
Challenges
Is your organization in need of any of the following Service Manager features in a web UI?
"Web access"
"Direct links to work items and configuration items"
"Form customization"
"Custom console tasks"
"Telephony integration"
If the answer is yes, you should definitely take a closer look at WebFront & CTI for Service Manager!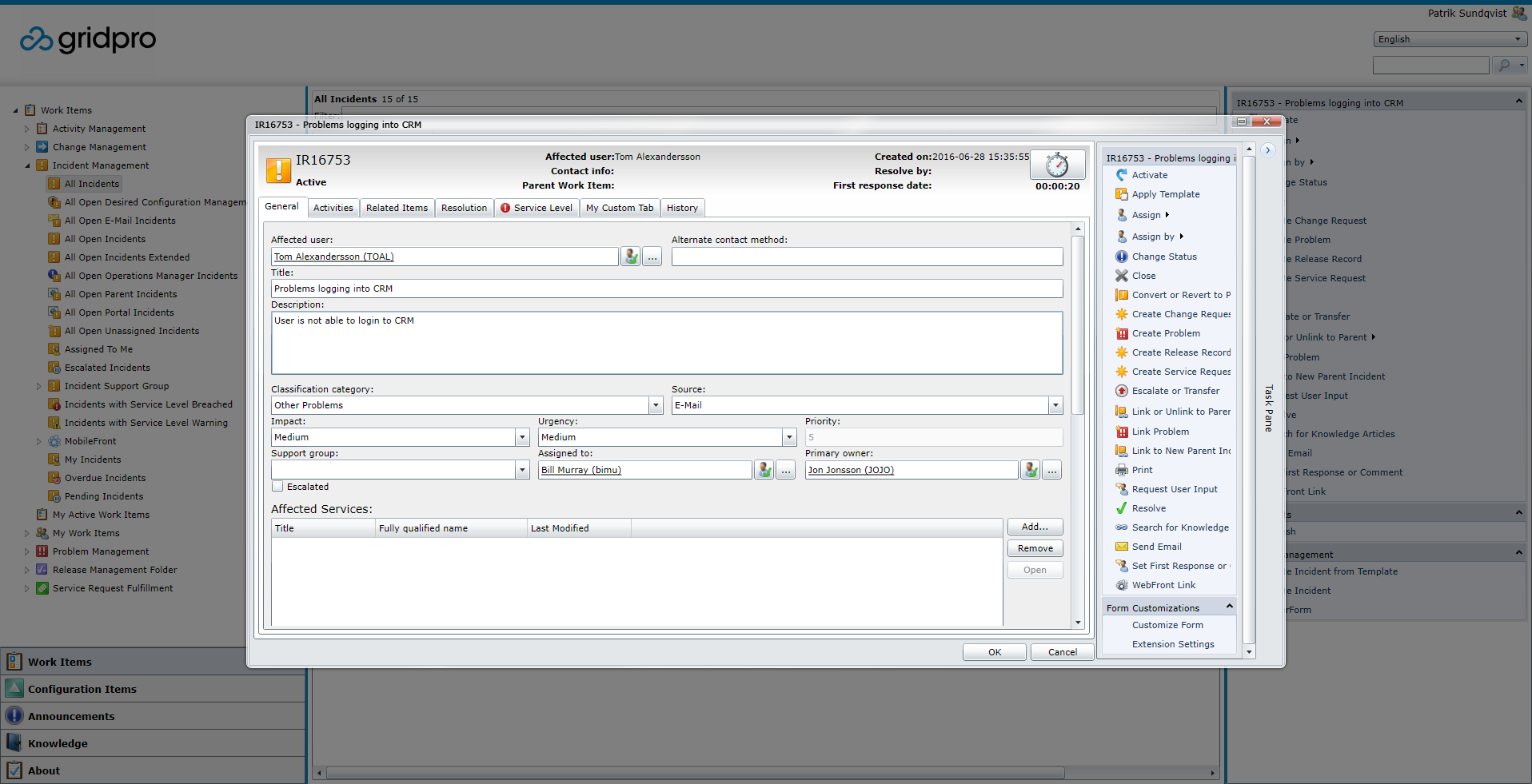 Rich interaction with System Center Service Manager via a web browser
Benefits
Web Access – Enables access to Service Manager without the need for installing the console software locally
Well-known – The familiar interface lets users transition between full and web console without additional training
Performance – WebFront is optimized for the web
Scalable – Multiple WebFront instances can easily be setup for scalability, redundancy and load balancing
Direct Links – Provides hyperlinks to specific work items or configuration items in email notifications or instant messages
Form Customization – Enables you to configure form customizations directly in the web browser
Multi-language Support – Available in all 23 languages supported by the Service Manager Console
System Requirements
Operating System
Windows Server® 2012 or later
Software Requirements
Microsoft System Center 2012 Service Manager™ or later
Hardware Requirements
4-Core 2.66 GHz CPU or faster
8 GB of RAM or more
10 GB of available disk space
Client Requirements
Windows XP® SP2 or later
-or-
Macintosh OS 10.5.7+ (intel- based) or later
Microsoft Silverlight® 5
Web Browser (Internet Explorer® 7 or later, Firefox 3.6 or later, Chrome 12 or later)
Interface
Users will instantly feel comfortable when entering WebFront since it is based on the same principles as the Service Manager console. WebFront provides users with the full workspace of work items and configuration items.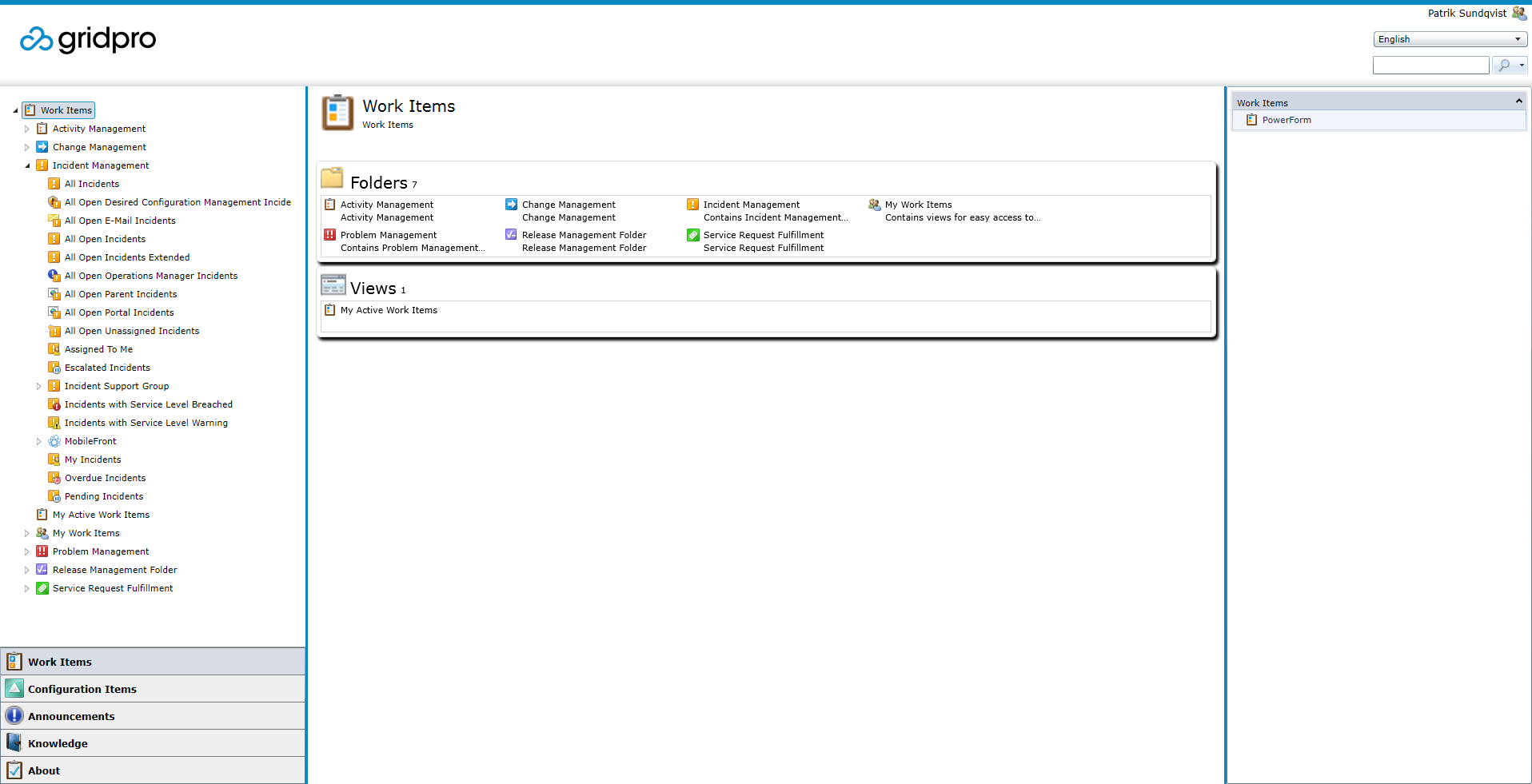 Forms
WebFront brings familiar forms from the Service Manager console to your browser. When working in the forms, you have access to the common tasks you have learned to use in the Service Manager console.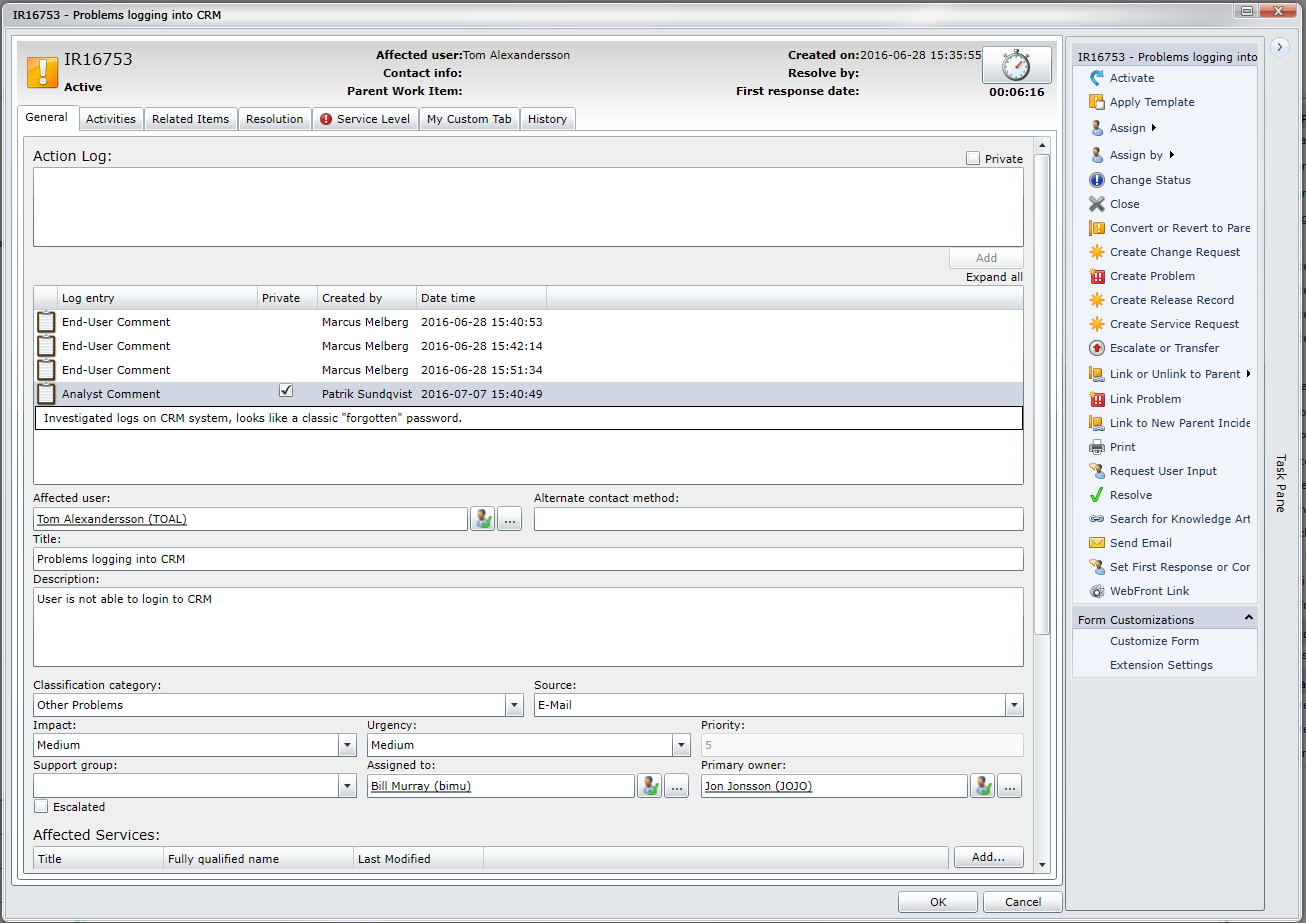 Computer Telephony Integration
CTI for Service Manager is an add-on for WebFront that enables Computer Telephony Integration with Service Manager. It shows information about the calling user in front of the operator, and lets you register new work items or interact with existing.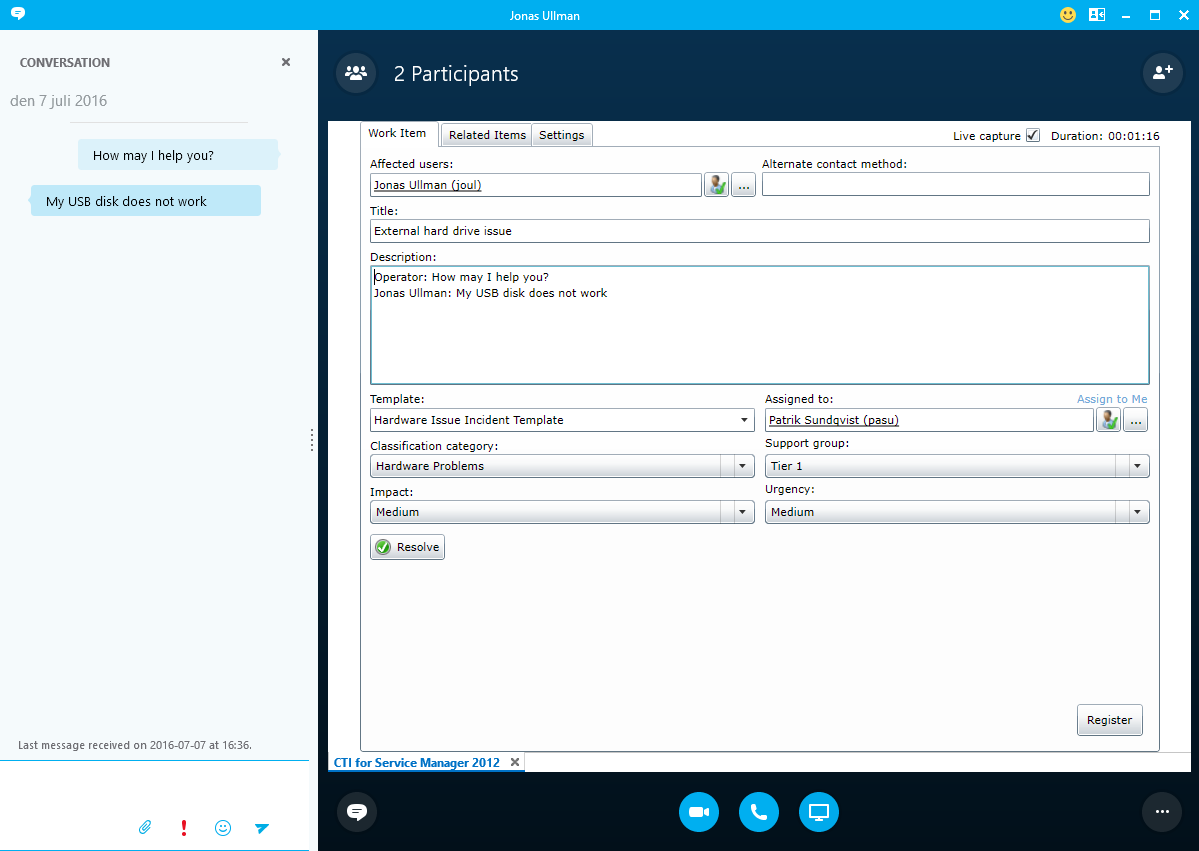 Gridpro
Norrtullsgatan 6
113 29 Stockholm, Sweden
Kronhusgatan 11
411 05 Göteborg, Sweden
For resellers in Americas, Asia Pacific, Europe, Middle East and Africa, please visit www.gridprosoftware.com/about/resellers
For more information about Gridpro and WebFront & CTI for Service Manager, please visit www.gridprosoftware.com or contact us at sales@gridprosoftware.com