Service Manager Mobile App for Analysts
MobileFront for Service Manager is designed for personnel on the move who need mobile access to Microsoft System Center Service Manager™.
Gridpro is a Microsoft Certified Partner and Enterprise Cloud Alliance Member. We deliver products that enhance the experience of IT Service Operations in Microsoft Clouds, improving user satisfaction and IT value.
Overview
Interact with work items wherever you are
Resolve incidents on-the-go
Complete activities
Vote on reviews
Theme support
Challenges
Are you experiencing these challenges in your organization?
"Needing easy access to work items off premises"
"Slow response time on approvals"
"Too long time between when an incident is resolved and when it is actually marked as resolved"
If the answer is yes, you should definitely take a closer look at MobileFront for Service Manager!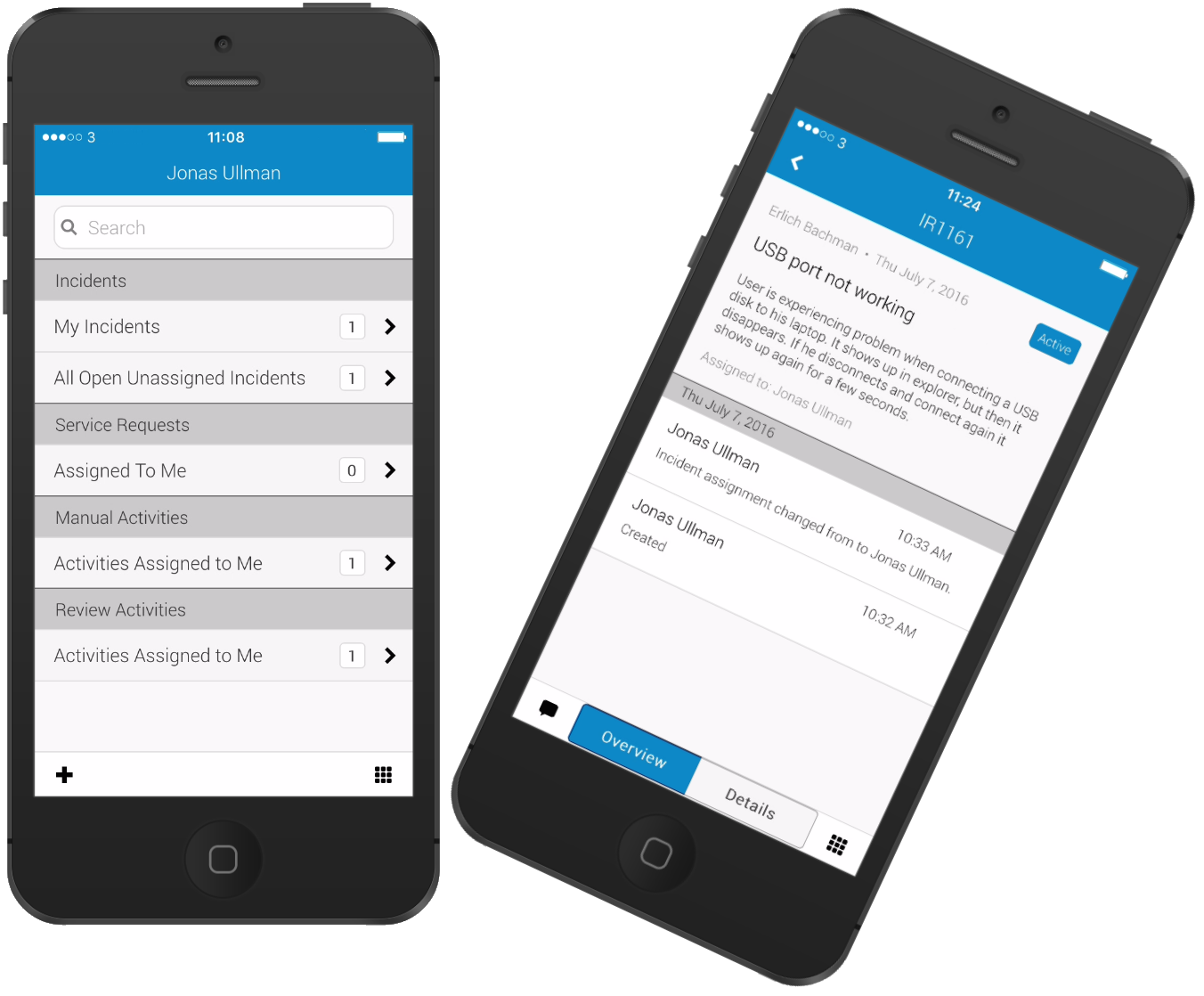 Anywhere access to System Center Service Manager from your preferred mobile device
Benefits
Mobile Access – Extends System Center Service Manager to your fingertips wherever you are
Multi-device Support – HTML based application that supports almost all mobile devices on the market
Boosts Productivity – Mobile workers are more productive when they don't need to return to their desks to manage work items
Decreases Downtime – Mobility provides instant interaction, removing latency while increasing availability to critical information
Improve Response Speed – Managers who handle work items on the road closely adhere to processes and quickly respond to business issues
Better Customer Service – Mobile technicians armed with key information resolve incidents more quickly
System Requirements
Operating System
Windows Server® 2012 or later
Software Requirements
Microsoft System Center 2012 Service Manager™ or later
Microsoft .NET Framework 5
Hardware Requirements
4-Core 2.66 GHz CPU or faster
8 GB of RAM or more
10 GB of available disk space
Client Requirements
Follow this link to see how your mobile device supports MobileFront: jQuery Mobile›
Multi-device Support
MobileFront for Service Manager is a new and innovative experience that is especially designed for mobile devices. The HTML platform that MobileFront is built upon allows your managers and employees to manage work items from their preferred devices. The only requirement is that the devices support HTML.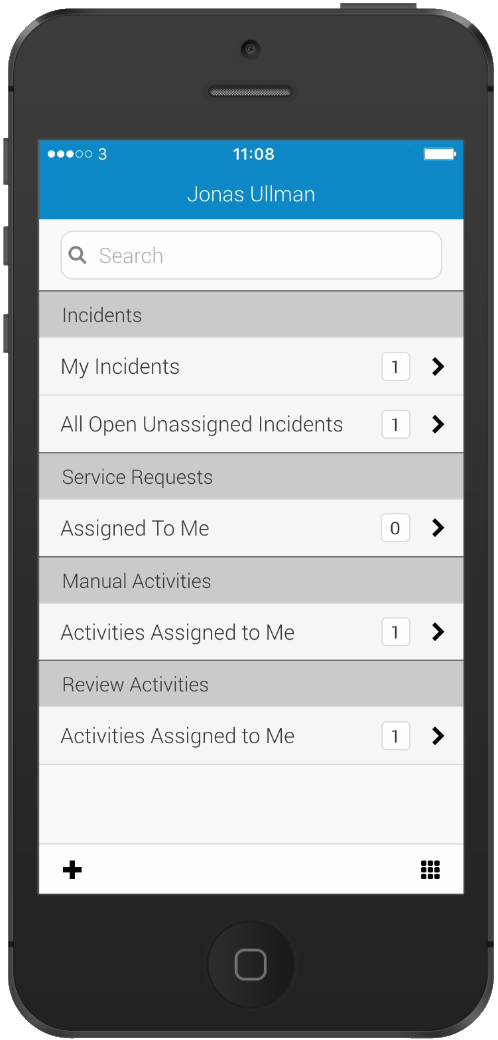 Mobility
MobileFront for Service Manager lets your managers approve requests in the taxi to the airport and lets your employees resolve incidents on their way back to their desks – all using their preferred mobile devices.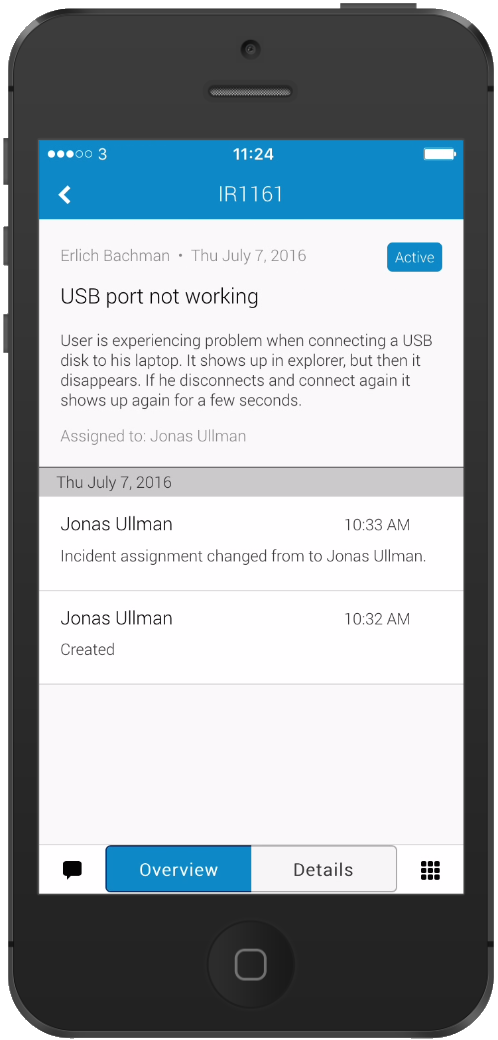 Branding
MobileFront theme can be customized to better align with your organization's graphical profile. This can easily be done  in a few clicks by changing the main color of the UX along with a custom logo to the sign-in page.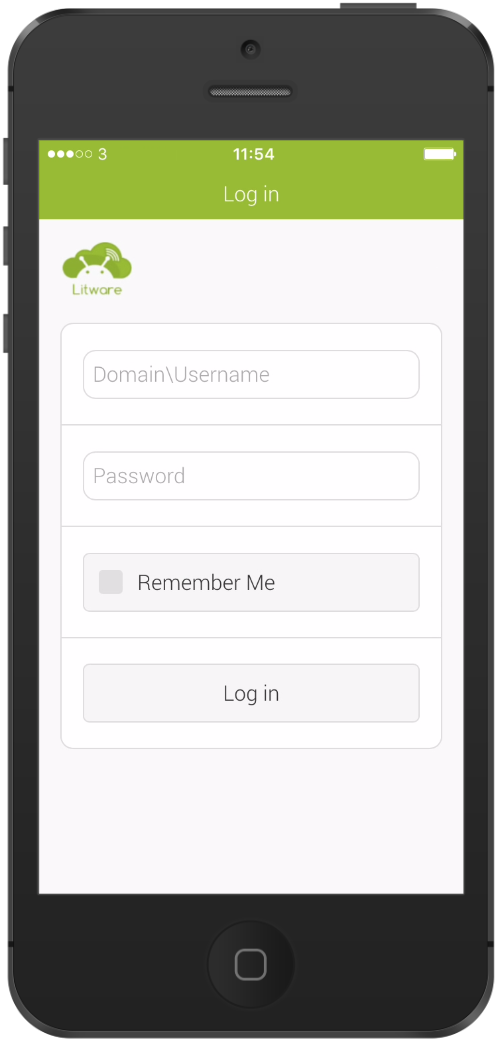 Gridpro
Norrtullsgatan 6
113 29 Stockholm, Sweden
Kronhusgatan 11
411 05 Göteborg, Sweden
For resellers in Americas, Asia Pacific, Europe, Middle East and Africa, please visit www.gridprosoftware.com/about/resellers
For more information about Gridpro and MobileFront for Service Manager, please visit www.gridprosoftware.com or contact us at sales@gridprosoftware.com