Request Management for Enterprises & Hosters
We add business processes, custom services, and ustomer support by integrating Microsoft System Center Service Manager™ with Windows Azure Pack in a unified cloud platform.
Gridpro is a Microsoft Certified Partner and Enterprise Cloud Alliance Member. We help organizations take control of how workloads are provisioned and managed in Microsoft Clouds by enforcing business control and standardization.
Overview
Enables One Portal
HTML5
Service Manager Service Catalog
Multi Language Support
Windows Azure Pack Integrated
Challenges
Are you experiencing these challenges in your organization?
"Fewer people managing a growing number of services"
"Processes needing automation"
"Users having to access multiple portals for daily tasks"
"Needing seamless integration"
If the answer is yes, you should definitely take a closer look at Request Management for Windows Azure Pack!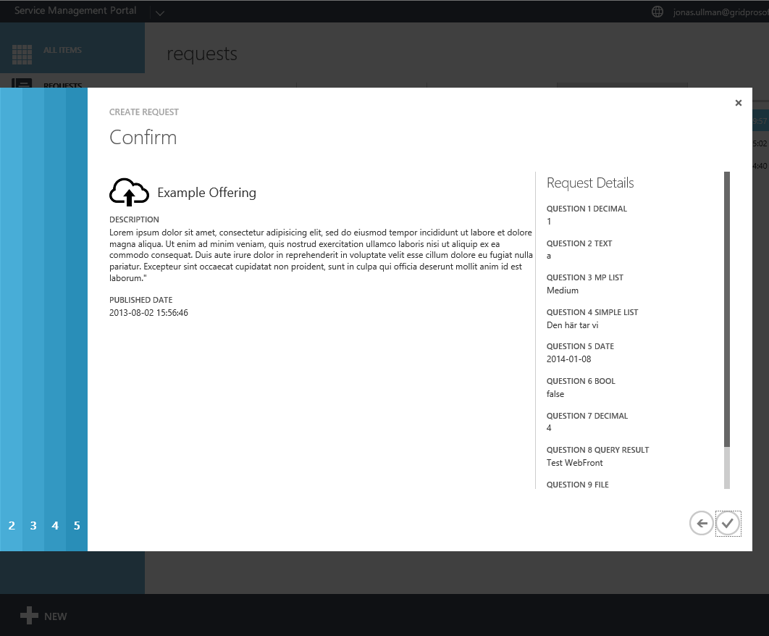 Submit, track and update requests in Windows Azure Pack
Benefits
Self-Service – Enables users to submit, track, and update incidents and requests
Service Catalog – Publish request offerings to users from the Service Manager Service Catalog
Automation – Using request templates in Service Manager, complex workflows can be authored
Resource Management – Allows users to view and manage native resources as well as custom CMDB resources in a single-pane view
Human Interaction – Allows decision makers to approve requests and implementers to complete their tasks in the WAP portal
Platform Integration – Our integration allows us to take advantage of platform-identity federation capabilities
System Requirements
Operating System
Windows Server® 2012 or later
Software Requirements
Microsoft System Center 2012 Service Manager™ or later
Windows Azure Pack for Windows Server
Microsoft Web Platform Installer 4.6 or later
Hardware Requirements
4-Core 2.66 GHz CPU or faster
8 GB of RAM or more
40 GB of available disk space
Note: These are minimum requirements. For scale-up environments see Microsoft Windows Azure Pack documentation.
Self-Service
Users can request services and log support requests using intuitive wizards, and track the request progress.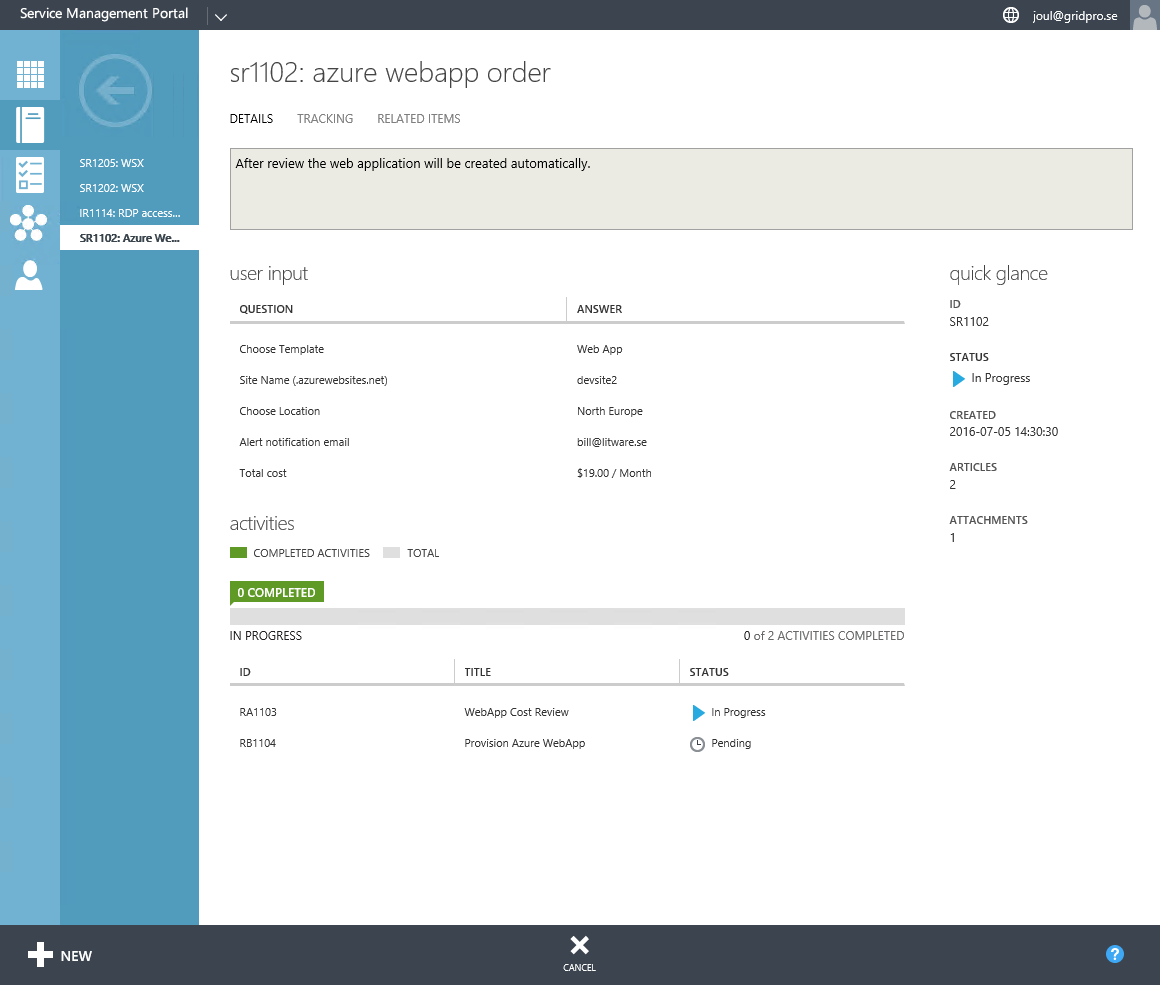 Service Catalog
The integrated service catalog lets users request pre-defined resources and services based
on detailed information.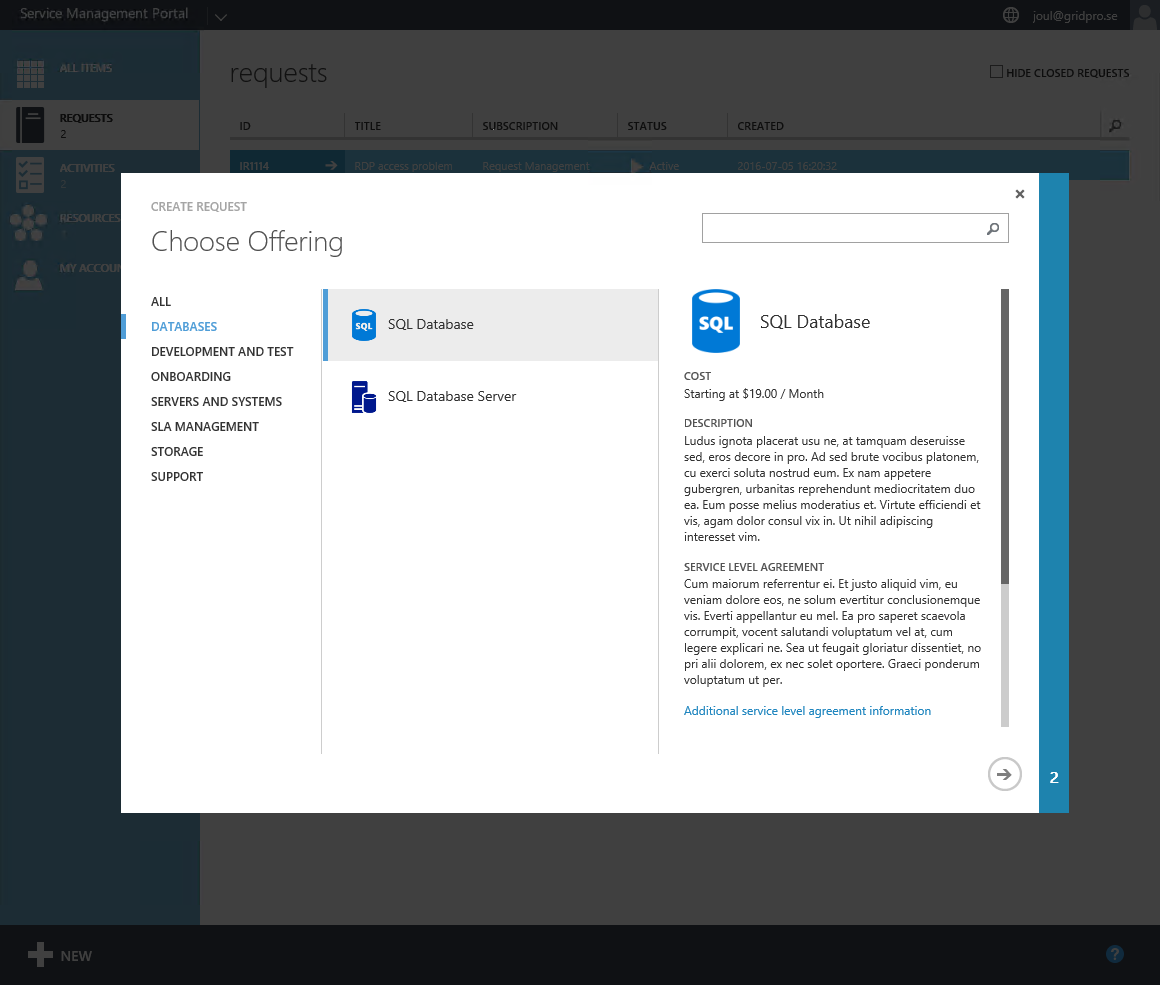 Automation
Using request templates in Service Manager, complex workflows including approvals can be authored. Combined with our cloud automation connector, this allows you to integrate with your SMA runbooks.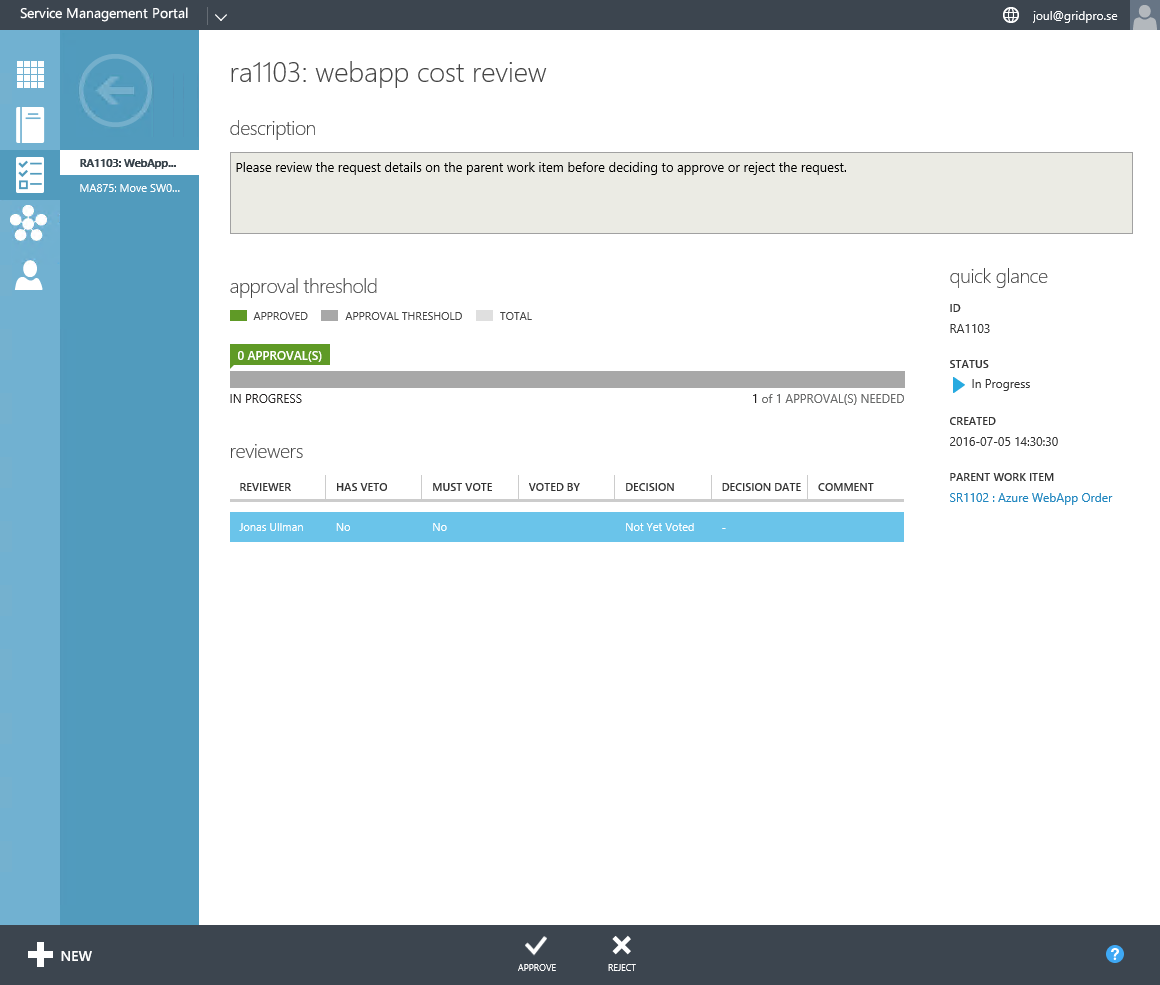 Gridpro
Norrtullsgatan 6
113 29 Stockholm, Sweden
Kronhusgatan 11
411 05 Gothenburg, Sweden
For resellers in Americas, Asia Pacific, Europe, Middle East and Africa, please visit www.gridprosoftware.com/about/resellers
For more information about Gridpro and Request Management for Windows Azure Pack, please visit www.gridprosoftware.com or contact us at sales@gridprosoftware.com